First Generation College Student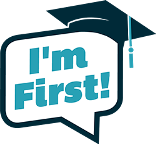 The Foundation will provide a 60-90 minute program exploring the college or university system for high schools seniors who will become first generation college students, and how to make the system work for you.
First generation college students often
(1) lack familial understanding of the challenges they face as college students,
(2) lack knowledge of college resources that are available to them,
(3) lack a network of college educated persons to turn to for advice, and
(4) are unwilling or less likely to seek assistance.
This program will address a variety of areas including for illustration purposes, the importance of establishing relationships with faculty members, guidance counselor, financial aid department, obtaining tutors, developing a budget, and handling time demands by family and friends.